See on Scoop.it – Vogue Style Amazing Super Yachts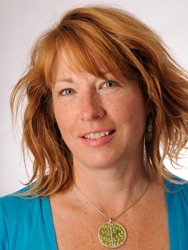 Astara Wright
As you may guess, I am very passionate about Energy Medicine and Tapping (EFT) and I know because of the number of members I have, that you are wanting to learn and use these fabulous tools for your own health and well-being.
So many of you have yet to attend a meet-up, and others have come once or twice, then go about your lives that you are not getting to take advantage of learning about your energies and how to keep them balanced and aligned. Because of this, I have started creating videos demonstrating Energy Medicine and will soon create EFT videos as well.
I now have a You Tube channel under Astara Wright where I have started uploading the different "Energy Remedies" and "Daily Energy Routine" for you to follow and learn for FREE!!.
Our energies are easily influenced by our thoughts, feelings, environment, energies of others and the daily stresses in our life that we can start programming our energies to stay aligned and balanced no matter what is happening within and around us. To do this though, you must start a daily routine of resetting your energies as they are used to being in their out-of-balance state, and so like breaking a habit, you need to regularly bring yourself back to alignment until the balanced state is strong enough to withstand the challenges and stresses you are dealing with.
I also have the ability to create custom videos for anyone that wants them. By connecting to your Higher Self through intuition and the use my pendulum, I can get exactly what energy techniques you need, the order and how often a day you to help you achieve a balanced state. We all have different energy vulnerabilities and need different techniques more than others, especially if you are dealing with health issues, so if you want your own custom Daily Energy Medicine Routine,
I am offering this for only $35!
I can also add custom Tapping scripts to your Daily Routine, say for weight-loss, aging, specific health issues and symptoms, and even financial or relationship issues, so that you are using tapping daily to overcome chronic, resistant negative patterns and beliefs that are keeping you from the life you desire, and replacing them with positive affirmations that you reaffirm daily. This is only for an additional $50, for around 10 minutes of tapping that I will video tape just for you. So if you are unable to come in for a session or meet-up, you can start benefiting and improving your health and life NOW!!
Email me if you are interested or want more information!
SEND YOUR MESSAGE TO PR@VITAYOURS.COM
PLEASE TELL US YOU ARE INTERESTED IN ASTARA WRIGHT.
Astara Wright, LMP, Energy Medicine and EFT Practitioner
TESTIMONIAL FROM MEET-UP MEMBER: "The opportunity to be able to get quick reasons and remedies when I need them has helped me tremendously. Astara has a way of helping you pinpoint what needs to be addressed and corrected. It is takes the why out of the what and empowers you to take charge of your energies and your life."
Dont forget to look at www.vitayours.com
See on www.vitayours.com