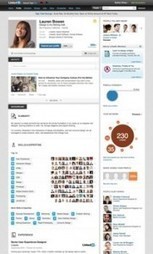 The new LinkedIn homepage will be online soon, I like it, and you ? (note Martin Gysler)
LinkedIn is constantly changing its platform these days. You may have noticed the new home page, which uses more graphic blocks to organize information. Now they are going to use the same kind of look for your public profile – what people see when they look up your profile.
Here's an article from Examiner.com that discusses the new profile and other changes LinkedIn has made recently. You can see a larger preview here on the LinkedIn blog, as well as sign up to get an invitation to be an early adopter of the new look. This is a MUST for anyone looking for work in social media or using social media.
Read more: http://myrightfitjob.com/2012/10/18/1901/
See on myrightfitjob.com