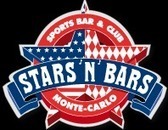 The machine was invented in the US four years ago by Dr Kathi Forti. She got the information and inspiration for the device during her own personal near-death experience.
The machine looks like something out of a sci-fi movie, with crystal rods wired to a computer that transmits visual fractals on the screen. The kit is programmed with a revolutionary bio-energetic software system that claims to go far beyond other rejuvenation and beauty treatments.
The machine uses energy healing techniques to restore the unique binary-code-system that make up our health. If these codes are out of sync, we get symptoms of disease and poor health. The Trinfinity8 restores these complex algorithmic codes for improved health and beauty.
For more info about what the T8 could do for you, contact our help line direct at pr@vitayours.com or
Call our customer support desk on +44(0)753 427 3760
See on vitayours.com