See on Scoop.it – Mind Goal Success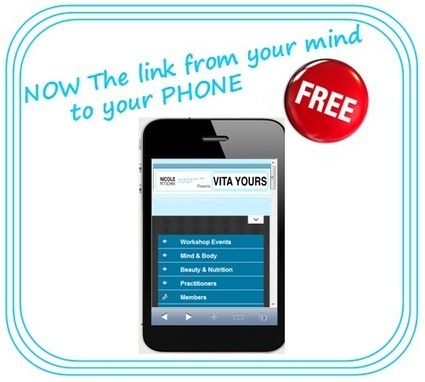 BECOME A MEMBER OF VITA YOURS TODAY FOR FREE
Vita Yours is a compilation of personally tried and tested products and workshops, which have been chosen personally by me for you.
I am sharing these amazing discoveries of extremely talented, gifted and dedicated people who, like you, all have the same goal, to create, sustain and enjoy "The Feel Good Factor". Walk down the road with me…your dreams are all around you.
For everyone who has the courage to venture out of their comfort zone I guarantee that your journey will lead to the knowledge of self improvement, through which, you will live a much better life. This journey worked for me and many others.
This site will provide you with excellent guidance, books to read, talks to attend and workshops with interactive participation.
Our services are designed for private individuals, companies and sports teams, who all desire to benefit from learning how to utilise and optimise the resources you have already.
Please take the time to register as a member, so that we can regularly inform and update you on all the avenues to making your life better.
See on www.vitayours.com